We all get stuck occasionally on hard bugs, challenging projects, or even unexpected resistance from our colleagues. In this talk, I'll discuss some advanced techniques for figuring out the problem, avoiding the problem in the first place, and removing barriers that keep us from fixing common project pitfalls.
About the speaker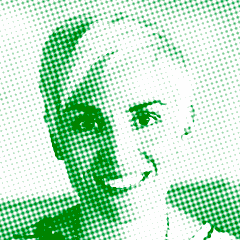 Camille Fournier is the head of Platform Engineering at Two Sigma, a financial company in New York City. Prior to joining Two Sigma she was the Chief Technology Officer of Rent the Runway, a transformative brand that offers unprecedented access to designer fashion, disrupting the way millions of women get dressed.
She is an open source contributor and project committee member for both Apache ZooKeeper and the Dropwizard web framework. Prior to working for Rent the Runway, Camille served as a software engineer at Microsoft, and most recently, spent several years as a technical specialist at Goldman Sachs, creating distributed systems for managing risk analysis and firmwide infrastructure.
She has a BS in Computer Science from Carnegie Mellon University and an MS in Computer Science from the University of Wisconsin-Madison. Camille is a well-respected voice within the tech community, speaking on a variety of topics such as engineering leadership, distributed systems, scaling teams, and technical architecture. In 2017 she released her book, The Manager's Path: A Guide for Tech Leaders Navigating Growth and Change.