Rotterdam, 29 May 2015
A one-day conference celebrating the art, craft, science and joy of software development

Rotterdam, 29 May 2015
Welcome to Joy of Coding! A one-day conference celebrating the art, craft, science and joy of software development. We are back with a schedule filled with great speakers and packed with knowledge. The next edition will be held 29 May 2015 at the Van Nelle ontwerpfabriek in Rotterdam. Reasons why you should attend:
Learn new stuff We're not happy unless you go home after Joy of Coding feeling inspired and full of new ideas. That's why we're cramming the conference full of renowned speakers, passionate developers like yourself, and (un)sessions that we hope you'll love.
Great value We know you can't go to every conference every year, but we really want you to come to ours, so we're working to keep the entry price completely reasonable by teaming up with sponsors. Our goal: be the best value for money conference in 2015. Our very-early bird tickets start selling at the meager price of only EUR 128,-!
By devs, for devs Like you, we're a bunch of developers who like going to interesting conferences and meetups. So there will be no commercial agenda or ulterior motive to Joy of Coding. It's just a place where we can all get together and talk about code.
Mainstage
Room Thee 2.1
Room Thee 2.2
Room Thee 2.3
Schedule
Mainstage
Opening keynote - Programming as distributed cognition: defining a super power

Chris Granger

9:30 - 10:20

With the constant barrage of frameworks, languages, and methodologies, it's easy to forget that programming isn't an end unto itself, but instead merely a means to get somewhere else. With the help of a computer, we can think and create things we never would have been able to before. Programming isn't simply a skill, it's a fundamental upgrade to our capabilities as humans - a way to distribute and externalize computation that would otherwise have to take place in our heads. So what would it be like if *everyone* could use computers as the thinking tools we originally meant for them to be?
Let's try to find out.

About Chris Granger

I grew up as part of the nintendo generation, having learned the parts of a computer at the age of two and later learning numbers and colors from a Sesame Street game on the NES. I started programming at the age of ten and took my first paid development gig at 17. Since then I've built websites large and small, written frameworks and libraries used by thousands, taught developers around the world, and helped envision the future of development at Microsoft. These days, I'm the co-founder and CEO of Kodowa, where we built the next generation code editor Light Table and now Eve, a new vision for putting computation in the hands of everyone.
Closing keynote - Cool Code

Kevlin Henney

16:30 - 17:20

In most disciplines built on skill and knowledge, from art to architecture, from creative writing to structural engineering, there is a strong emphasis on studying existing work. Exemplary pieces from past and present are examined and discussed in order to provoke thinking and learn techniques for the present and the future. Although programming is a discipline with a very large canon of existing work to draw from, the only code most programmers read is the code they maintain. They rarely look outside the code directly affecting their work. This talk examines some examples of code that are interesting because of historical significance, profound concepts, impressive technique, exemplary style or just sheer geekiness.

About Kevlin Henney

Kevlin Henney is an independent consultant, trainer and writer based in the UK. His development interests are in patterns, programming, practice and process. He has been a columnist for many magazines and web sites and is co-author of A Pattern Language for Distributed Computing and On Patterns and Pattern Languages, two volumes in the Pattern-Oriented Software Architecture series. He is also editor of 97 Things Every Programmer Should Know.
Afterparty & Dinner

17:20 - 21:00

We are most happy that due to a generous donations by Hoppinger and Incentro we are able to provide you with dinner & drinks and the opportunity to reflect on the days sessions. There wil be plenty time to mingle with other attendees and speakers. Which talk did you enjoy most? Which gadget should I buy in 2015?

Around 21:00 we will have to wrap up the 2015 edition of Joy of Coding, waiting a full year for our 2016 return!

Drinks sponsor

Dinner sponsor
Venue
Van Nelle Ontwerpfabriek
This years edition will be held at the former Van Nelle factory, a world heritage site since 2014. In the 20th century it was a factory, processing coffee, tea and tobacco and later on additional chewing gum, cigarettes, instant pudding and rice. The operation stopped in 1996. Currently it houses a wide variety of new media and design companies and is known as the Van Nelle Design Factory ("Van Nelle Ontwerpfabriek" in Dutch).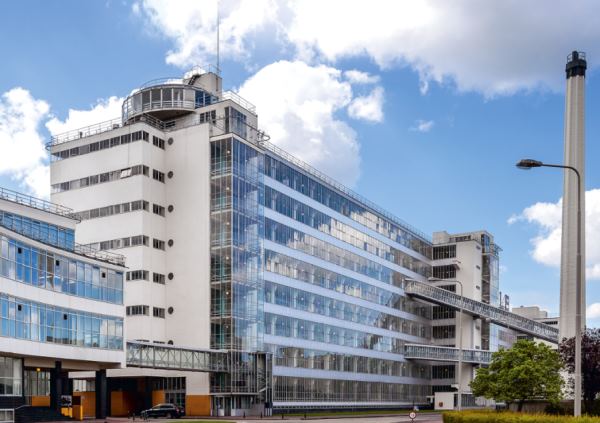 How to get there
car: use your car navigation to get to Van Nelleweg 1, Rotterdam. Parking space is available at the venue.
public transport: travel to Rotterdam central station, take bus 38 towards Schiedam central station and get off at Beukelsbrug. From there it is only a 5 minute walk towards the venue.
If you stay at the Van der Valk hotel you can easily walk towards the venue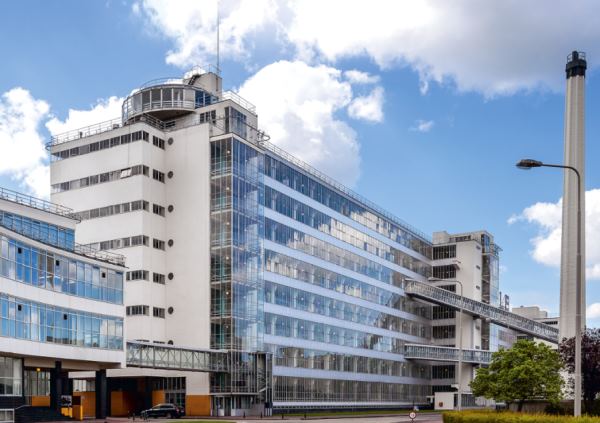 Code of conduct
All attendees, speakers, hosts, sponsors and volunteers (further referred to as participants) involved in our events are subject to the following code of conduct. We will enforce this code throughout our events and expect cooperation from all participants to help ensure a safe environment for all.
No harassment
We are dedicated to providing harassment-free events for everyone, regardless of gender, age, sexual orientation, disability, physical appearance, body size, race, or religion (or lack thereof). We do not tolerate harassment of participants in any form.
Harassment includes offensive verbal comments related to gender, age, sexual orientation, disability, physical appearance, body size, race or religion, sexual images in public spaces, deliberate intimidation, stalking, following, harassing photography or recording, sustained disruption of talks or other events, inappropriate physical contact, and unwelcome sexual attention.
Participants asked to stop any harassing behaviour are expected to comply immediately.
We will help
If you are being harassed, notice that someone else is being harassed, or have any other concerns, please contact one of the organisers immediately. We will make sure that during our conferences the organisers can be easily identified, for example through recognisable t-shirts.
If you are travelling to or from our event, and during the event, we will be happy to help you contact hotel/venue security or local law enforcement, provide escorts, or otherwise assist those experiencing harassment to feel safe for the duration of our event. We value your attendance and will take serious any breach of this code of conduct.
No offensive content
It is not appropriate to link any offensive content, such as sexual language and imagery, to our events in any form, including talks, workshops, parties, Twitter and other online media. Speakers are asked to review their material and be considerate and friendly to a diverse audience.
No alcohol abuse
Thanks to the help of our sponsors, food and drinks are often freely available during or after our events. We hope this will be appreciated and used in good spirits, but we ask you to drink responsibly.
Compliance
We expect participants to follow these rules at all of our events and related social events. Participants who violate these rules may be expelled from the event without a refund at the discretion of the organisers.
Credit: parts of this code of conduct were taken from http://confcodeofconduct.com/
Together with
Partners
Preparty & Drinks + Dinner Afterparty sponsors
Sponsors
Media partners
Previous editions
Joy of Coding is organised by Devnology, a Dutch non-profit organisation registered with the Kamer van Koophandel (#17251880). Our VAT number is NL820757573B01.
Tickets are non-refundable but they are transferable: if you are unable to attend you can transfer your ticket to another attendee, just by informing us about the transfer via email (no additional cost incurred)
If, through unforeseen circumstances, the event is cancelled a best effort will be made to refund 50% of the registration fee.